Genuine Leather and Pleated Chiffon Dress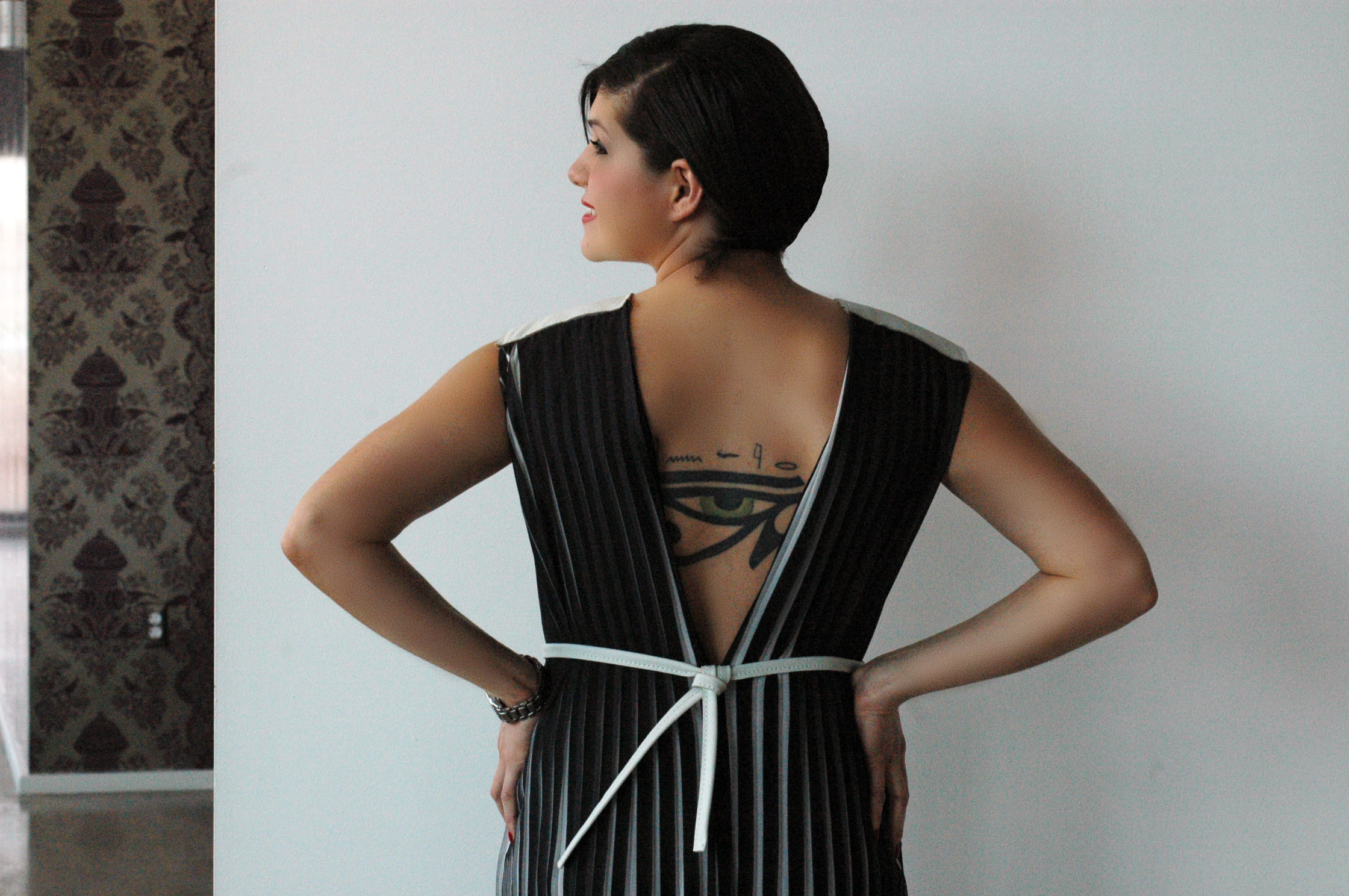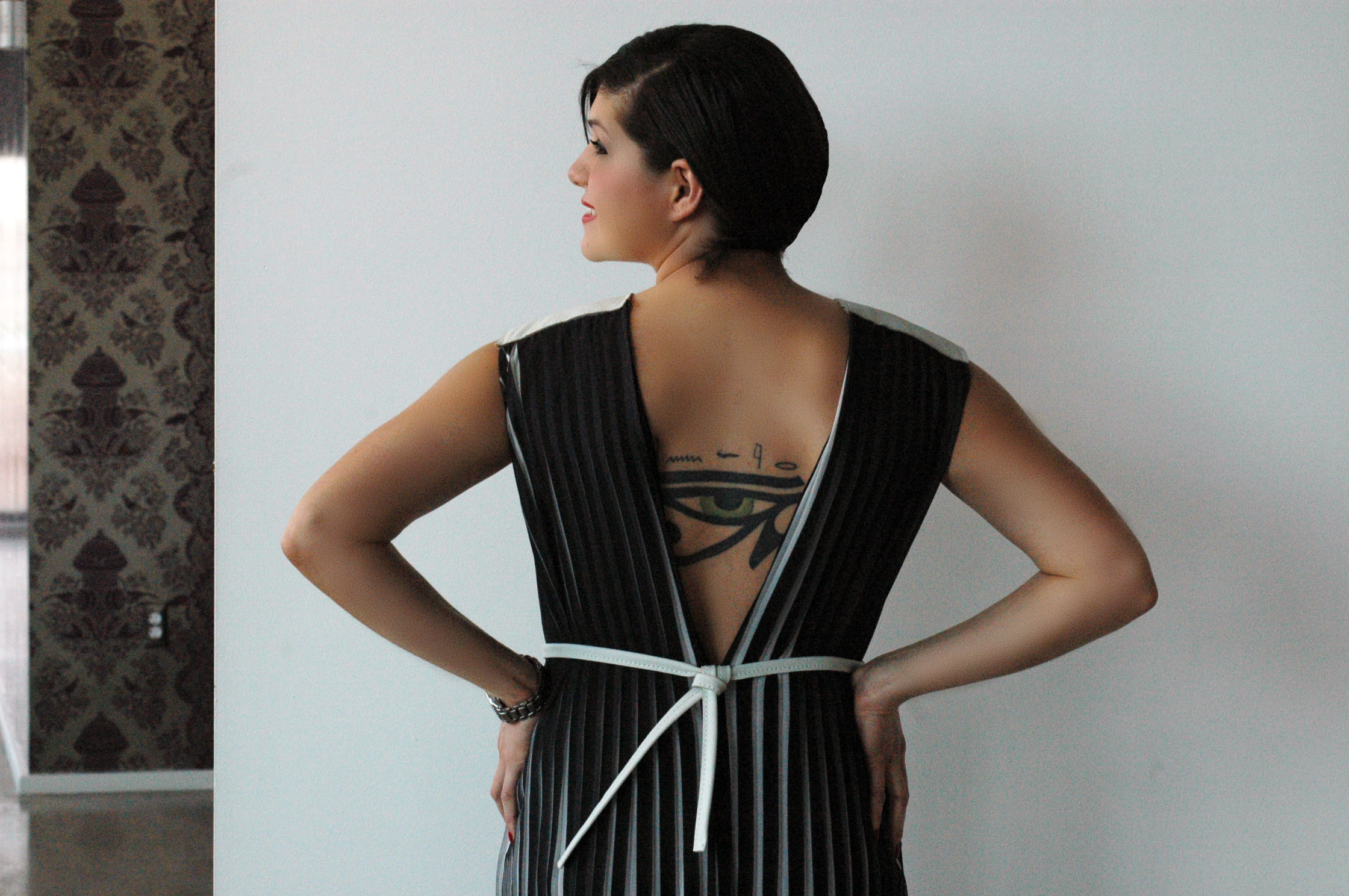 Genuine Leather and Pleated Chiffon Dress
High quality imported georgette crepe is the canvas for this One Seam Gown.
The soft real leather on shoulders and the optional handmade belt make it a one-of-a-kind look for any occasion.
Very flowy and comfortable. It feels as if you're wearing a "second skin".
100% made in the USA for the woman who is proud of whom she is.
Free shipping within the USA
Made in Detroit
Handmade Genuine Leather Belt, included (one size)
Limited Edition